Favorite Moments from
The Cathy & Janice Bedtime Stories
Santa's Sleigh Lights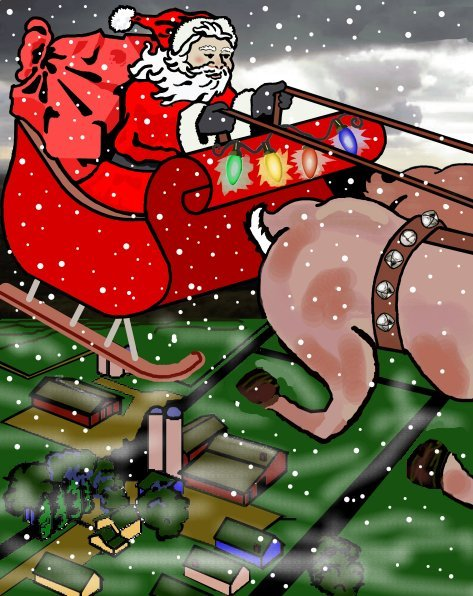 From Santa's Sleigh Lights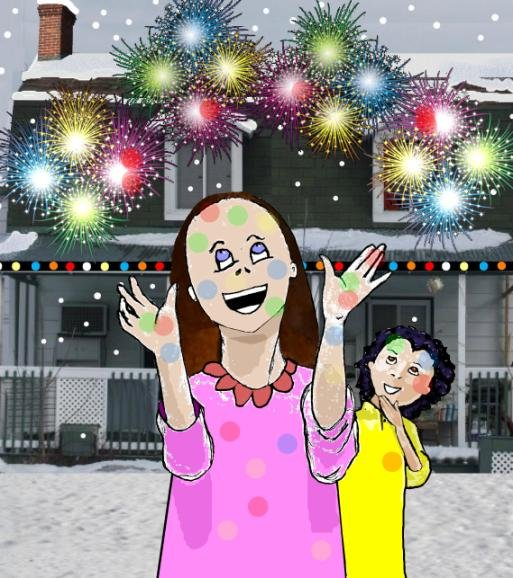 From Santa's Sleigh Lights
Together the sisters took hold of the red and green sleigh lights. With all their might they flung them high above their heads. So very high they flew through the falling snow. Then they fell back into Cathy's hands. The girls felt troubled. Cathy waved the bulbs four times, one time for each direction Santa needed to guide his way across the world. Suddenly, with some magic sparks, they disappeared and the girls were once again cold.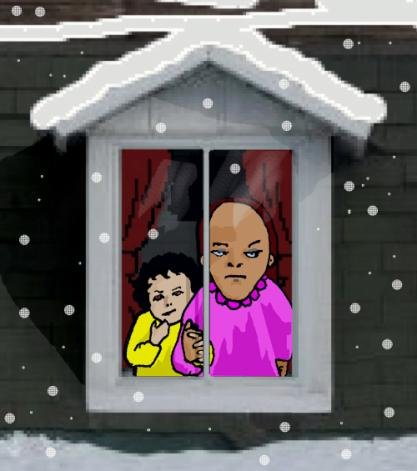 From Santa's Sleigh Lights
Could those lights really be Santa's? Did he get them back? Will Christmas come? But the sisters were cold and tired so they returned to their beds and drifted off to sleep.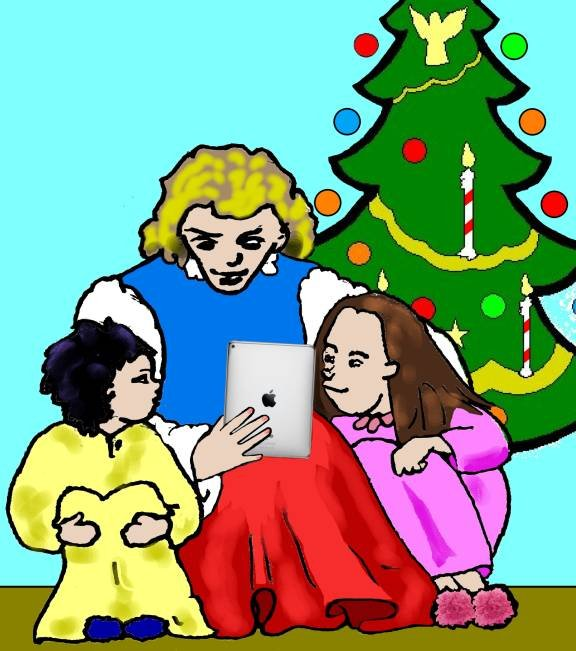 From Santa's Sleigh Lights
As they cuddle beside the tree, mom said, "On Santa's sleigh, there are four special lights. Each one of those lights serves a purpose: one for every direction: North, South, East and West. If, and only if, all four of those lights are on Santa's sleigh will he be able to fly through the dark, snowy Christmas Eve night to deliver presents to all good girls and boys.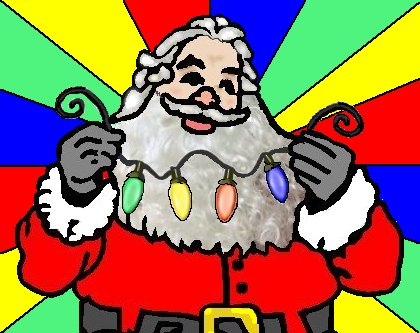 Watch Audio Video